Keeping Hope Alive - AU RENT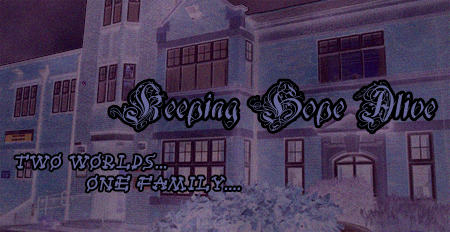 I would like to introduce a brand knew, Rent RP that is just opening. Set in a world where music, protests, films have all been outlawed we come up across a group of people who are fighting against the impending censorship.
Keeping hope alive is an AU Rent rp game that is set within a world on the verge of a civil war between the rich and the poor classes. Following the lives of two specific groups, who work out of separate hospitals, keeping hope alive, is a moderately paced game with friendly members and a fun plotline.
Since we're just starting, we're looking for dedicated player's who would be interested in joining our crew. We're currently casting for the following canon characters:
Maureen Johnson
,
Angel Dumott Schunard
and
Joanne Jefferson
. However we're encouraging that people create original characters, as this is the type of game that can't survive on the canon cast alone. Each member is allowed to have up to three characters, only one of which can be canon.
Please visit us at
Keeping Hope Alive